[fusion_builder_container hundred_percent="no" equal_height_columns="no" menu_anchor="" hide_on_mobile="small-visibility,medium-visibility,large-visibility" class="" id="" background_color="" background_image="" background_position="center center" background_repeat="no-repeat" fade="no" background_parallax="none" parallax_speed="0.3″ video_mp4="" video_webm="" video_ogv="" video_url="" video_aspect_ratio="16:9″ video_loop="yes" video_mute="yes" overlay_color="" video_preview_image="" border_size="" border_color="" border_style="solid" padding_top="" padding_bottom="" padding_left="" padding_right=""][fusion_builder_row][fusion_builder_column type="1_1″ layout="1_1″ background_position="left top" background_color="" border_size="" border_color="" border_style="solid" border_position="all" spacing="yes" background_image="" background_repeat="no-repeat" padding="" margin_top="0px" margin_bottom="0px" class="" id="" animation_type="" animation_speed="0.3″ animation_direction="left" hide_on_mobile="small-visibility,medium-visibility,large-visibility" center_content="no" last="no" min_height="" hover_type="none" link=""][fusion_text]
Navigating an Ultra Competitive Market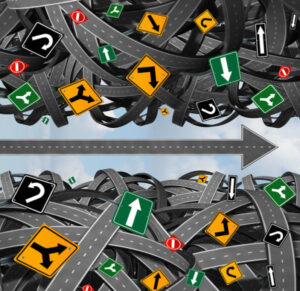 In today's ultra competitive market what does it take to not only find your next home, but also win a competition, or avoid a competition altogether?
You may be surprised to hear that it's not always just about money. Often sellers are dealing with their own unique situation, so having an agent that knows how to find out this information, and help you craft the winning offer is key to your success.
Having the right Agent can make or break you – Having a Great Agent MATTERS!
 Hiring an agent who's "dialed in" to the market, and has great relationships with other agents can be a huge advantage. These are the agents that find out about properties before they hit the market and have relationships they can leverage to your benefit.
Recently, we had clients Andy & Angela. They've been searching for a home for more than a year. They were consistently working with a discount agency, wanting a credit toward their closing costs, in lieu of personalized service. Needless to say, it wasn't working out. They weren't receiving guidance on how to be competitive, nor did they understand how to analyze market data and gather key information to increase their odds of overall success. Losing a year in this market spinning their wheels, cost them a lot of money.
The reached out to our team at NoVa House and Home, and we're all very happy they did. The happy outcome is what our daily work is about – providing amazing service and helping clients reach their goals.
After working with NoVa House and Home for about 6 weeks, they were under contract for an amazing home that fit their needs perfectly. They won a competition against 17 other buyers, the house appraised at contract price (after careful data and risk analysis, so no bringing extra cash to the table!), and moved into their new home in less than a month. They finally got the advice and service they needed to reach their goal. They'll be able to welcome their new little one to their new home in a few months.
Also meet Chris & Marie. They've been casually looking for homes in Arlington for 4+ years, all the time renting a very small condo that frankly was neglected by the landlord. During those 4+ years, they had two children, and had worked with 8 or 9 different agents, they couldn't remember exactly how many. They told us they never felt 'listened to' and no one talked about exploring options or explained how they could structure their financing to reach their goals. They did get a lot of automated emails though!
They were referred to NoVa House and Home by a friend. After a "discovery tour" checking out several different neighborhoods and options outside of Arlington, we found several good options. They wanted to make offers on some OK properties, but we talked them out of it – the numbers didn't work for what they ultimately wanted, and we didn't want them to settle for less. We all wanted them to have the long term happiness they wanted out of their next home.
We knew of an elderly widow with no family that was ready to downsize. Her home was a bit neglected, but with excellent bones, and all the non-sexy and expensive items replaced; roof, HVAC, windows, sewer line, etc. Items that were outside Chris & Marie's budget – they just didn't have that much cash to completely remodel a home, although those were the only types of properties in their price range.
The seller didn't want her home on the open market, she was embarrassed by the condition and simply didn't want to think about or deal with strangers in her home. Of course she had offers from a lot of investors, but she didn't like the idea of the beloved home being cheaply redone "a la flipper style". She wanted a family to love the home as she had for more than 40 years.
NoVa House and Home helped Chris & Marie craft an offer that took into consideration what the seller needed. They purchased the house for slightly below market value (who knows how high it would have gone on the open market!) and the seller got everything she wanted, and more than she expected. A truly joyous transaction for all involved.
Now Chris & Marie are the proud new owners of a home large enough for them to have another kiddo or two, a block away from a beloved park, and they get to make the cosmetic improvements they want, in their own style. We're all looking forward to the 'after' pictures. All Below Budget! Again, a truly happy outcome for everyone involved.
Having the right agent MATTERS! Someone who is in tune to your needs, is as goal oriented as you are, is available to show homes at a moment's notice, who can find off market opportunities, and knows how to negotiate the right terms to get you the best deal possible.
Our motto is "At Your Service", our mission is to make sure you're happy.
Contact us if you want to explore your options.
Amelia, Nicole, Peggy & D'Ann
[/fusion_text][/fusion_builder_column][/fusion_builder_row][/fusion_builder_container]